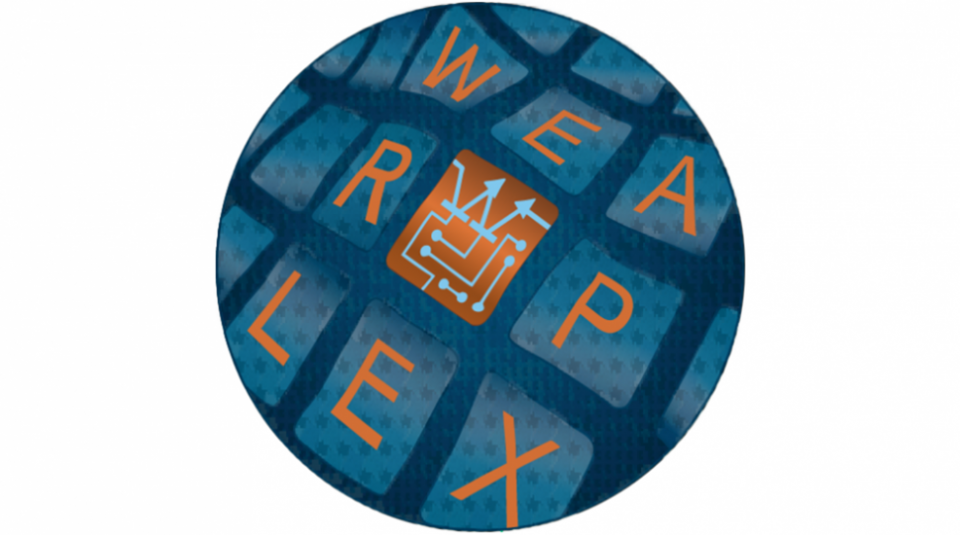 Wearable multiplexed biomedical electrodes – for stimulation and recording applications
Event date: Wednesday 24th March - 10am - 12.30pm CET
Showcasing the results so far for the WEARPLEX project.  Sign up for free via Eventbrite here: Link
Agenda download here: Link (Updated 23/03/21 with Teams meeting link)
---
This is a webinar workshop for the EU funded H2020 research project, WEARPLEX.
WEARPLEX is developing printed wearable electrodes for biomedical applications with both recording of physiological electrical signals and electrical stimulation of muscles. This is achieved via novel printed organic transistors and electrode patterns printed directly on to wearable textiles.
We will introduce you to the technology through a series of quick fire presentations and then show you demonstrators of the work so far. We end the webinar with an opportunity for questions and discussion on how this technology could be used in your applications.
If you register for the event then you will recieve an email invitation to the Teams event.
Agenda:
10:00am to 12:30 CET (Central European Time)
Time

Presentation Title

Presenters

10.00

WEARPLEX Project Overview

Scope, consortium, roles

The project vision and status

Russel Torah

 

Introduction to technologies used in WEARPLEX

 

10.20

EMG applications

Electronic inks

Printed electronics on textiles

Skin/Electrode interface

Strahinja Dosen

Nikola Perinka

Abiodun Komolafe

Katja Junker

10.45

FES applications

OECT devices

Scaleup printing

Device manufacturing

Matija Strbac

Peter Andersson Ersman

Maxim Polomoshnov

Jenni Isotalo

11.05

Questions/Post-it opportunity

 

11.15

Demonstration of WEARPLEX EMG recording system

Live/Video

Luis Pelaez Murciego

11.30

Demonstration of WEARPLEX Stimulation testbed

Live/Video

Milos Kostic

11.45

Demonstration of WEARPLEX stimulation/recording electronics

Pierre Barralon

11.55

Q&A audience/consortium discussion to gain feedback on different aspects of the WEARPLEX project:

Topics for discussion:

Open discussion

Key clinical needs for EMG and FES?

What are the technical/clinical challenges?

Potential exploitation routes and challenges?

WEARPLEX approach to address the challenges?

How can you get involved – Advisory Board membership?

Chair: Steve Beeby

 

12.20

Concluding remarks, questionnaires/Post-its & call for action

Thierry Keller

12.30

Workshop ends