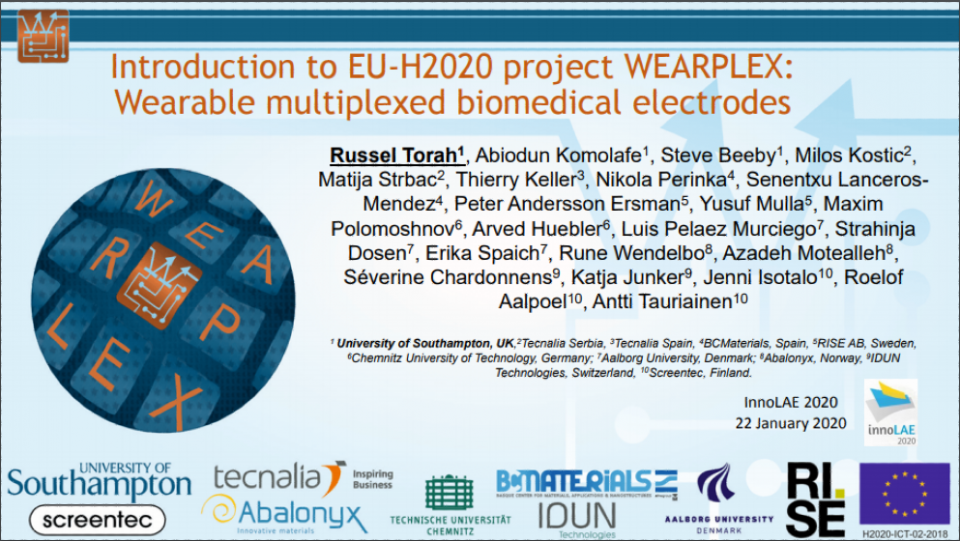 The WEARPLEX project presents their work at at the 6th annual Innovations in Large-Area Electronics Conference (innoLAE 2020) - 22nd January 2020
An introduction to the WEARPLEX project was presented at the innoLAE 2020 conference in Large area printed electronics.
The session was titled Wearables for Health Care and had a good turn out. After the session, some audience members came to find out more about the project and potentially subscribe for newsletters on the project.
Russel Torah from the University of Southampton presented the work on behalf of the consortium.
The session chair was enthused with the proposed work and the consortium. She was particularly impressed with the WEARPLEX electrode samples and invited us to return again next year to present the results we have achieved - we look forward to it!
Search terms: WP7, D7.3, T7.4