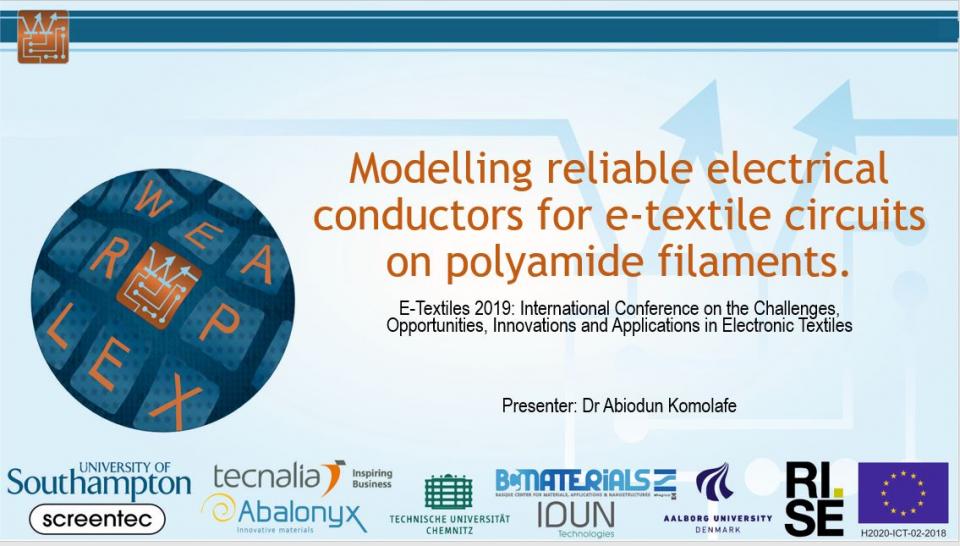 The implementation of filament electronic circuits in the WEARPLEX project for achieving seamless electronic integration in textiles was presented at the E-textiles 2019 conference.
Abiodun Komolafe from the University of Southampton presented the work on behalf of the consortium.
E-textiles 2019 is the first e-textile network in the UK bringing together people from academia and the industry to discuss the innovations and challenges of the rapidly emerging field of e-textiles. 
Search terms: WP7, D4.1