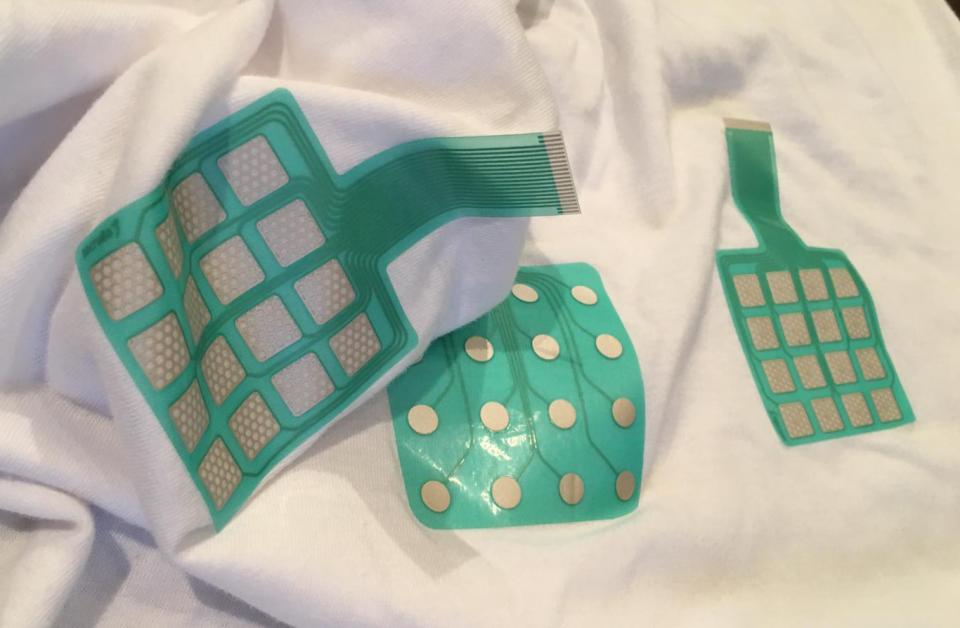 WEARPLEX presents introduction and Alpha demonstrators at Smart Bioelectronic and Wearable Systems 2019
The WEARPLEX project was invited to introduce the project and present the latest Alpha demonstrators to the EC at their event: Smart Bioelectronic and Wearable Systems 2019 - 22-23 October 2019
https://ec.europa.eu/digital-single-market/en/news/workshop-smart-bioelectronic-and-wearable-systems
The workshop presented breakthroughs and innovations in smart bioelectronics and flexible & wearable systems – two important areas of the Key Digital Technologies. Market leaders, innovators, researchers, professional and user organisations discussed how Europe can keep its global leadership in these areas.
The high level participants discussed and provided recommendations on the technology and market challenges and opportunities, and, how to maximise the societal and economic benefits of these technologies in addressing health, ageing, agri-food, security, environment & climate change.
The event was organised by Andreas Lymberis and Nikolaos Kattavenos who invited the WEARPLEX project to participate as one of the projects funded under the call associated with this event.  It was an opportunity for us to introduce the project to attract potential collaborations and links with other projects running concurrently.  To help promote this interaction between projects, we were also given the opportunity to present examples of our Alpha demonstrators to the audience in multiple networking demo sessions where participants could meet the other projects and identify potential links with the different technologies and identify solutions being developed throughout the different consortia.
UoS presented a single slide presentation introducing the project to the 100+ audience at the event and inviting them to come and see our demonstrations during the break - Slide.
The full programme can be found here: Link