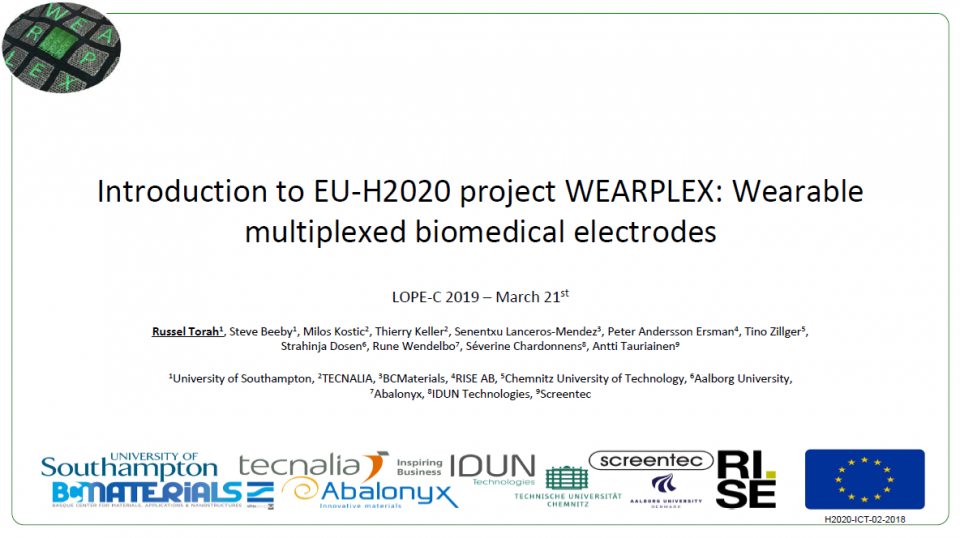 An introduction to the WEARPLEX project was presented at the LOPEC 2019 conference in printed electronics.
The session was entitled Publicly Funded Projects and had a good turn out even though it was late afternoon on the last day of the event.
Russel Torah from the University of Southampton presented the work on behalf of the consortium.
The chairman of the session was impressed with the proposed work and the consortium and invited us to return again next year to present the results we have achieved - we look forward to it!
LOPEC (Large-area, Organic & Printed Electronics Convention) is the leading trade fair and the most important conference for the printed electronics industry.
Search terms: WP7, D7.3, T7.4