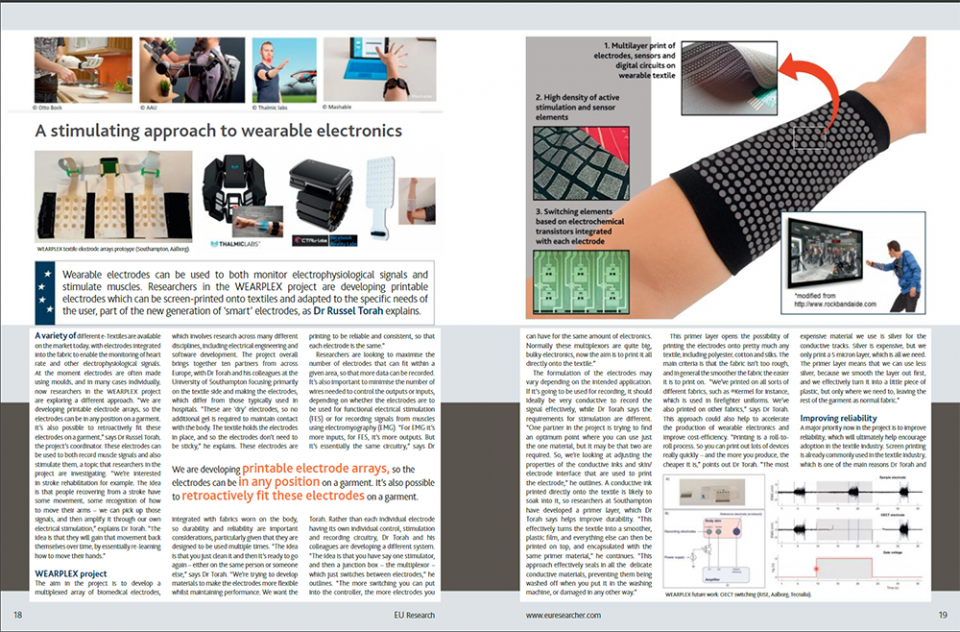 WEARPLEX features in the Autumn 2021 edition of the EU Researcher magazine in an article written by the consortium to introduce the project and show some of the latest results.
Autumn 2021 saw the publication of an article on the WEARPLEX project in the EU Researcher magazine which has an online and hard copy print edition.
Anyone interested in the article can find it on their website here: Link
The three page article contains an introduction to the core aims of the project, the partners and technologies involved and has been produced via an interview with the project coordinator, Dr Russel Torah from the University of Southampton.
We have also included a pdf download of the article which can be found at the bottom of this page.